Spark Plug Replacement Service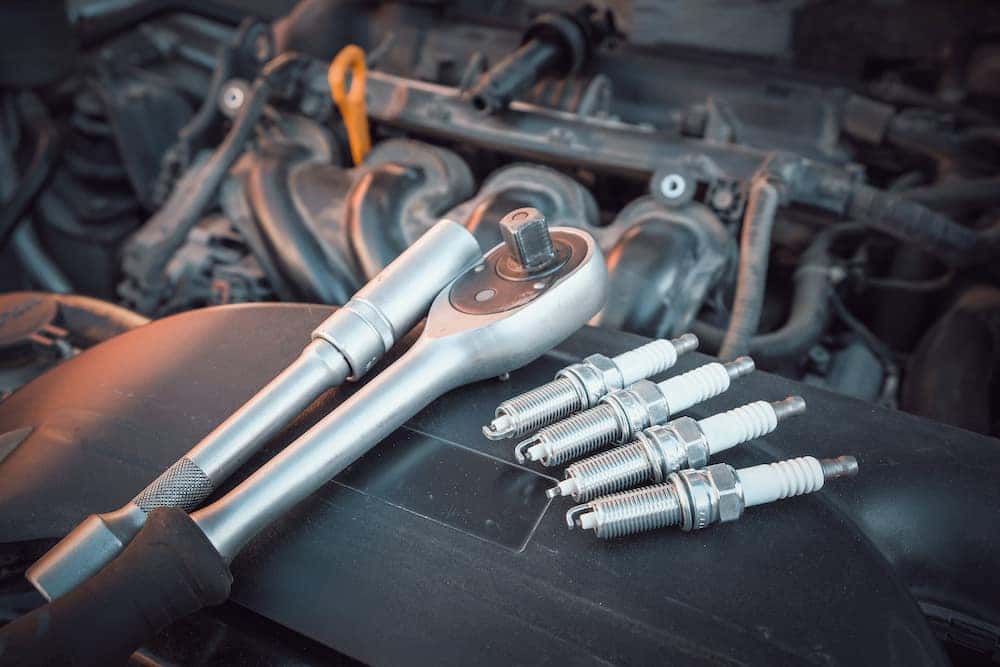 Many drivers assume that when their vehicle has trouble starting, there's a problem with the battery. While this certainly could be the case, it's not the only possibility! Old or faulty spark plugs could be the culprit. Though their small spark plugs have a big job to do. Learn why it's important to keep this part of your car in great working order from our Service Center serving Vero Beach, and when to change spark plugs by watching for these warning signs.
When To Change Your Vehicles Spark Plugs
If you are not sure when to change your spark plugs, you should bring your vehicle to our Vero Beach area Service Center when:
Check engine light comes on
Your vehicle has trouble starting
You're filling up your tank more often
Your engine idles roughly, and loudly
Your vehicle isn't accelerating as quickly as normal
Luckily, spark plugs don't wear out very quickly. You can typically get 80,000 miles on them before they need replacing. But if you notice any of these symptoms, it's time to get your spark plugs checked out with an engine tune-up, and ourVero Beach area Service Center will be happy to assist you!
Drop your vehicle off at our Vero Beach area Service Center and we will be sure to get your vehicle up and running as swiftly as possible!
Visit Our Auto Service Center Serving Vero Beach
Here at our Vatland Honda Service Center, we know how important it is to keep your vehicle up and running at peak performance. That's why our service experts are dedicated to keeping your Honda performing at its best. We're here for all of your automotive needs, whether you need a multi-point inspection, routine maintenance, or an extensive repair performed. When you bring your Honda into our award-winning service center, you can trust that your Honda is in good hands.
If you have any questions or would like to schedule a service appointment, don't hesitate to contact us at our Honda service center today. We look forward to serving you!