Wheel Alignment 101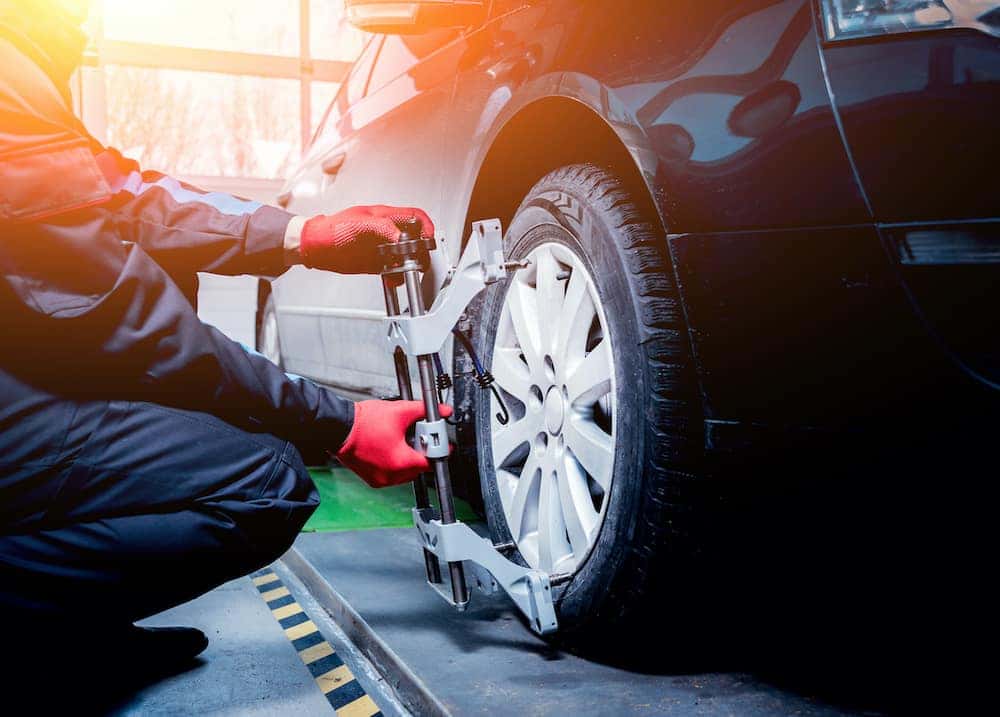 Click here to schedule a service appointment
Wheel alignment assures your tires meet the road at the proper angle. It adjusts the angles of your vehicle's wheels to original specs for best gas mileage, proper road contact, a smooth ride, and the longest tire life, keeping you and all of your beloved passengers safe in your drives.
When To Get Your Wheels Aligned
You should seek alignment for your vehicle's wheels when:
You get new tires
You lower or lift your vehicle
Suspension parts affecting tire angles are replaced or adjusted
You've had a fender-bender or a hard impact with a curb or road debris
It's been a year since they were last aligned
You notice uneven tire wear, steering pull, or an off-center steering wheel
Where Can I Get My Wheels Aligned Near Me?
Before service, let the tech know you'd like a printout showing what your alignment measurements were prior to the work being done and the final settings for your records. This way, you can verify if the job is truly necessary.
Schedule a service appointment with Vatland Honda of Vero Beach. Our crew is more than happy to keep your Honda running as it should at peak performance with your wheels perfectly aligned! If you have any questions about your Honda's wheel alignment, please don't hesitate to contact us at the dealership.